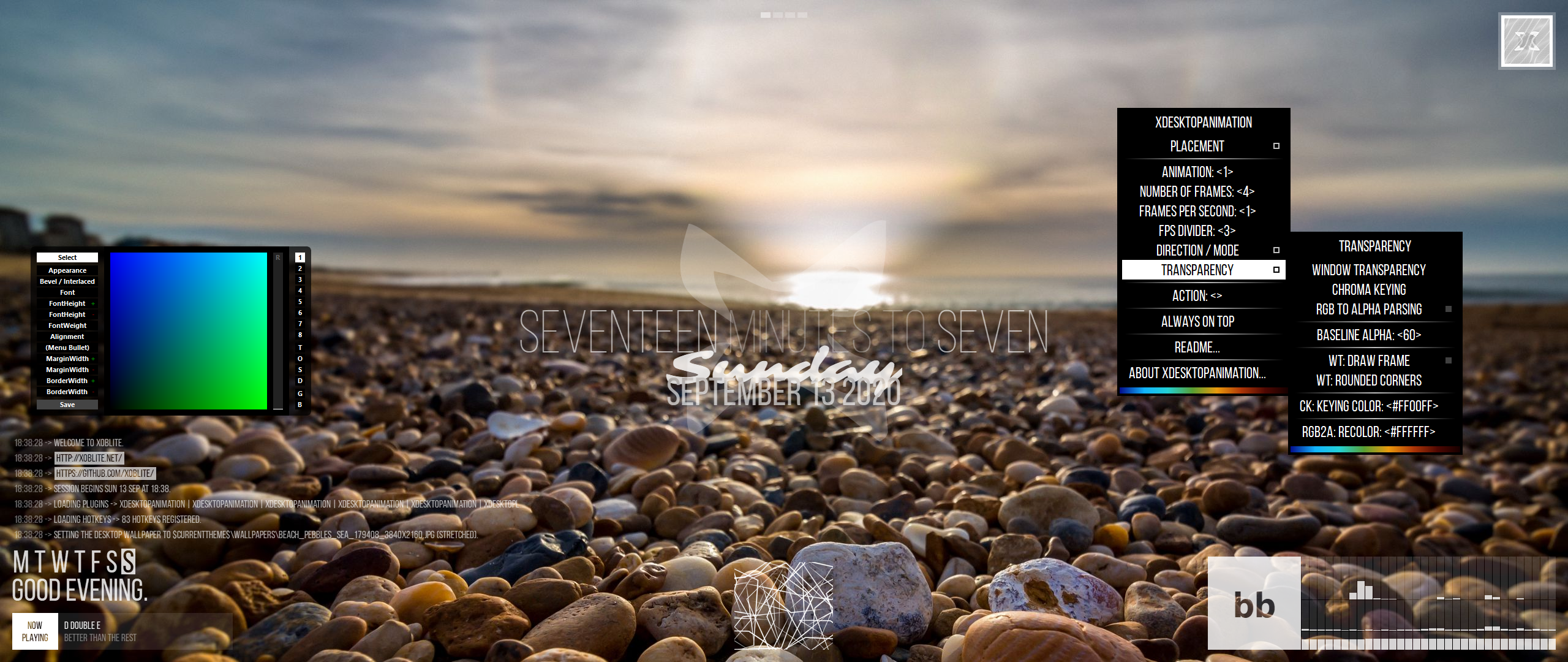 Welcome to xoblite.
This post and/or thread will be updated continuously over the next few days or so, but for the more impatient among you out there:
Direct download -> http://xoblite.net/f...ite_bb5_rc3.zip
This .zip bundle also includes my new plugins xDesignerGUI, xDesktopAnimation, xDesktopLauncher, xDesktopMeter and xDesktopNowPlaying, for which I will create dedicated posts later on. In the meanwhile, share your experience of it all here!
Oh, and while the full documentation is not yet ready for this first public release - see an early work-in-progress at http://xoblite.net/docs/ - please read the short included README.txt at least. More details will follow, but I figured you're probably savvy enough around here...
Enjoy!
BR//Karl aka qwilk/@xoblite